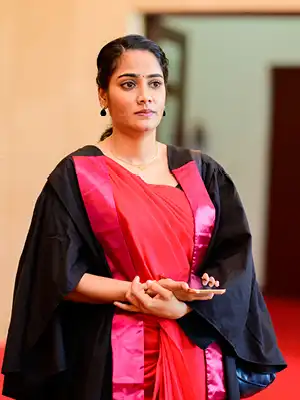 MANAGERIAL DIPLOMA IN HUMAN RESOURCE MANAGEMENT (MDipHRM) – ONLINE
Ths course of studies will enable the student to progress to an MBA or a Masters's degree in HRM
Distance / E Learning:
Distance / E Learning mode includes live lectures, downloadable recording of lectures, study packs, academic articles and other relevant video clips that will enrich and enhance the effectiveness of leaning. In addition there will be guidance on fulfillment of assignments and students could speak to  lecturers via telephone Whatsapp for further guidance. There will be an assigned personal tutor who will be available at all times to support students with academic concerns and needs.
Why pursue this Qualification?
• To develop HR MANAGERIAL COMPETENCIES to facilitate CAREER ADVANCEMENT
• To enable NON-HR PROFESSIONALS develop an in-depth exposure to HR concepts & practices
• To provide a comprehensive HR knowledge to facilitate CAREER TRANSITION
• To ENHANCE EMPLOYABILITY by acquiring a globally respected HR qualification
• To pave the pathway for a MASTER'S DEGREE of international repute
For whom?
• For ambitious EXECUTIVES & MANAGERS with a relentless desire to reach the top
• For MILITARY OFFICERS planning to move into senior civilian jobs in the private sector
• For GRADUATES to broaden employment options and opportunities
• For LAWYERS & TECHNICAL PROFESSIONALS contemplating moving to corporate sector
• For visionary UNDERGRADUATES who realize the need to be professionally qualified in order to be employed on completion of their  degrees.
This qualification can lead you to…
• Enhance employment opportunities with greater recognition and remuneration
• Realize career progression as well as opportunities for migration and overseas employment
• Enable career transition and lateral movement
• Achieve a MASTER'S DEGREE of international repute
On successful completion of this course,
1. MDipHRM could be stated after the name.
2. Immediate progression is available to pursue MBA or Masters' in HRM
Please speak to Student Counsellors for immediate progression benefits.
This Qualification is registered under Tertiary and Vocational Education Commission of Sri Lanka
Students have the option of securing their award from Pearson – UK under the title 'Pearson Assured Managerial Diploma'
Course Content 
Unit 1. Insights into Human Resource Management and People Resourcing
Operational HRM
Strategic HRM
Human Capital Management
HRM and Performance
HR Planning
Strategic Resourcing
Recruitment and Selection
Resourcing practices
Unit 2. Learning and Development
Strategic Learning and Development
Talent Management
The Processes and Practices in Learning and Development
Leadership and management development
Unit 3. Reward Management
Reward Management – Strategy and Systems
The Practice of Reward Management
Managing Rewards for Special Groups
Reward Systems, Contingent Pay and Benefits
Unit 4. Performance Management
Processes & Practices of Performance Management
Key Performance Areas (KRAs) & Key Performance Indicators (KPIs)
Reviewing, Assessing and Improving Performance
Tools and Techniques associated with Performance Management
Unit 5. Employee Relations
Sri Lanka Labour Law and Industrial Relations
Trade Unions and Collective Agreements
The practice of employee well-being
Health and Safety
Unit 6. HR and Strategy
Concept of Strategy & Competitive Advantage
Strategic Management
Strategic Role of HR and HR Strategies
Balanced Scorecard
Unit 7. International HRM
The international HRM framework
The practice of international HRM
Managing expatriates
The Ethical Dimension of HRM
Unit 8. HRM Concepts, Policies, Procedures and HR Professional Map
HR Policies and Procedures
Knowledge Management
Competency-based HRM
Corporate Social Responsibility
HR Professional Competencies
HR Professional Behaviours
HR Analytics and Skills
HRIS – Human Resource Information Systems
Unit 09. HR Research Project 
Modes of Assessment : Assignments , Examinations and Presentations – Tested online
Medium     : English Medium
Entry Requirements:
5 years work experience with at least 2 years in Executive capacity OR
A Bachelor's Degree / Undergraduates / Part Professional Qualification OR
Diploma in HRM / Management / Accounting / Marketing / Psychology (Duration : Not less than 1 year) OR
5 years as a Commissioned Officer in Sri Lanka Army / Navy / Air Force / Police
Duration : 9 months
Mode of Delivery : Online
Schedule :
3rd Weekend and 4th Weekend – Saturday and Sunday
from 4.00 pm to 8.00 pm
COMMENCEMENT : 
Fee
Fee applicable to Sri Lankan Passport Holders Resident Overseas:
HRMI Registration Fee and E Library Fee : GBP 200
Course Fee : GBP 325 x 2 Installments = GBP 650 ( 1st Installment to be paid at the beginning and 2nd Installment to be paid at the commencement of the 4th Month)
Pearson Registration Fee (Optional): GBP 75 (To be paid to HRMI on the 2nd month)
Social Security Contribution Levy (SSCL) of 2.5 % would be charged on all above fees except for direct payments made by students to the University
Fee applicable to Foreign Students:
HRMI Registration Fee and E Library Fee : GBP 200
Course Fee : GBP 490 x 2 Installments = GBP 980 ( 1st Installment to be paid at the beginning and 2nd Installment to be paid at the commencement of the 4th Month)
Pearson Registration Fee (Optional): GBP 75 (To be paid to HRMI on the 2nd month)
Social Security Contribution Levy (SSCL) of 2.5 % would be charged on all above fees except for direct payments made by students to the University
Please Call:
(94) 768 287 002 /
(94) 772 204 101 /
(94)  712 724 425
Viber / Whatsapp:
(94) 768 287 002