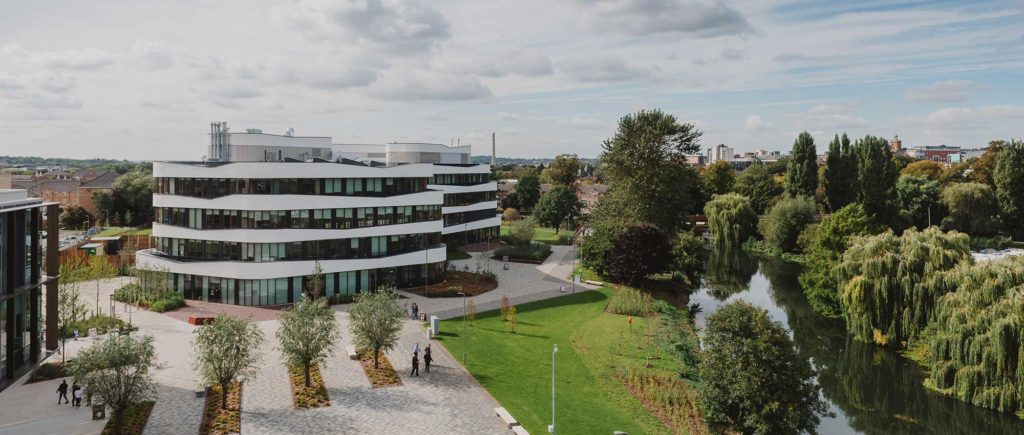 The University of Northampton (UON) is committed to transforming lives and inspiring change at the heart of all that they do. This commitment is translated to ensure that the student experience at the University in England as well as with its partners across the globe enables every student to transform his or her life and those of others too, no matter how great or small this may be. That's why UON was named the first university in the UK to be a Changemaker Campus in 2012.
UON has been bestowed with many recognitions and awards, making it one of the most sought-after universities in the UK.
Its commitment to teaching excellence, reducing inequalities and unstinted contribution to sustainability has been highlighted in all University rankings worldwide. The Research Excellence Framework (REF 2021) identifies University of Northampton to be amongst the 'world leading' or 'internationally excellent' amongst British Higher Education Institutions. It has earned a leading status for supporting business and social enterprise, promoting wellbeing, physical and mental health and student volunteering.
The Teaching Excellence Framework (TEF) of the UK government ranks UON in the Gold category amongst the elite UK universities. UON was awarded the Social Enterprise Gold Mark and thrice shortlisted for 'Business School of the Year' by the Times Higher Education (THE) Awards.
The University was named one of the world's top 30 Higher Education Institutions (HEIs) for tackling inequality in the 2021 Times Higher Education Impact Rankings. The University was placed 27th out of 699 HEIs in the world, and 11th in the UK, for its performance in working towards Goal 10 – Reduced Inequalities under UN Sustainable Development Goals. The University pledges to become net zero carbon by 2030.