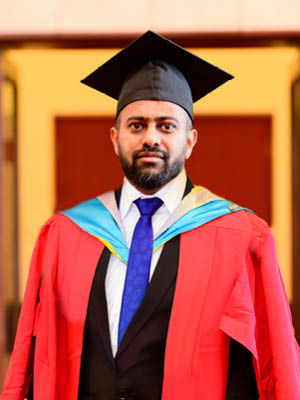 MSc ACCOUNTING AND FINANCE –
Recognised by the University Grants Commission (UGC) Sri Lanka.
A Master's Degree in Accounting and Finance provides you with the essential skills needed for pursuing a high-level career in finance across all types of organisations. In a fiercely competitive employment market, you need to equip yourself with qualifications that will differentiate you. A Master of Science in Accounting and Finance from the University of Northampton, UK is an ideal qualification for Finance and Banking professionals who aspire to seek career progression as well as migration and overseas employment opportunities.
For Graduates with a non-Finance background but wish to broaden employment options, this qualification will affirm your competencies in Finance and provide you with wider employment options.
Programme Structure:
Students are required to study 6 modules and upon completion of this segment, will be awarded Pearson Assured Executive Diploma in Accounting and Finance (Level 7 Postgraduate Qualification). Thereafter, students will progress to the Research Stage and upon completion, they will be awarded the MSc in Accounting and Finance degree from the University of Northampton, UK
Coursework Stage (120 credits) Awarded by Pearson  – UK
Investment Analysis
Corporate Reporting
Global Finance and Strategy
Strategic Financial Management
Strategic Audit
Business Research Methods
Research Stage: Awarded by University of Northampton – UK
Dissertation and Research Methods (60 credits)
Entry Requirements
– Bachelor's Degree / Professional Qualification OR
– Part Qualifications such as AIA, ACA, ACCA, CIMA, ICAP or CPA Australia with 5 years work experience OR
– 7 years of industry related work experience in which at least 3 years in a Managerial Capacity OR
– 5 years work experience in Executive Capacity with a recognised Finance / Accounting related Diploma
(Duration – Not less than 1 year)
– Any other Qualification deemed equivalent to the above and recognised by the University
Schedule: Saturday from 4.00 PM to 8.00 pm
Duration: 12 Months
COMMENCEMENT : 02nd December 2023
Course Registration Fee: Rs. 30,000 Including E-Library Fee
Course Fee: Rs. 420,000 – Can be paid in 12 Installment of Rs. 35,000 – 1st Installment to be paid at the commencement
University Registration Fee: GBP 750 – to be paid at the beginning of 6th month from course commencement (Direct Payment to the University by the Student)
Social Security Contribution Levy (SSCL) of 2.5 % would be charged on all above fees except for direct payments made by students to the University.
Fee applicable to Sri Lankan Passport Holders Resident Overseas:
Course Registration Fee: GBP 200 Including E Library Fee
University Registration Fee: GBP 750 to be paid on the 6th month from the course commencement: Direct Payment to the University by the Student
Course Fee: GBP 1,000
Installment Plan:
1st Installment at the course commencement    : GBP 500
2nd Installment at the beginning of 4th Month : GBP 500
Students have the option of paying the course fee in LKR
Social Security Contribution Levy (SSCL) of 2.5 % would be charged on all above fees except for direct payments made by students to the University
Fee applicable to Non Sri Lankan Passport Holders :
Course Registration Fee: GBP 200 Including E Library Fee and
University Registration Fee: GBP 750 to be paid on the 6th month from the course commencement: Direct Payment to the University by the Student and
Course Fee: GBP 2,000
Installment Plan:
1st Installment at the course commencement      : GBP 666
2nd Installment at the beginning of 4th Month  : GBP 666
3rd Installment at the beginning of 10th Month : GBP 668
Social Security Contribution Levy (SSCL) of 2.5 % would be charged on all above fees except for direct payments made by students to the University
Please call:
(+94) 76 8287002 / 76 8287004 / 71 2724425
Whatsapp : (+94) 77 224101