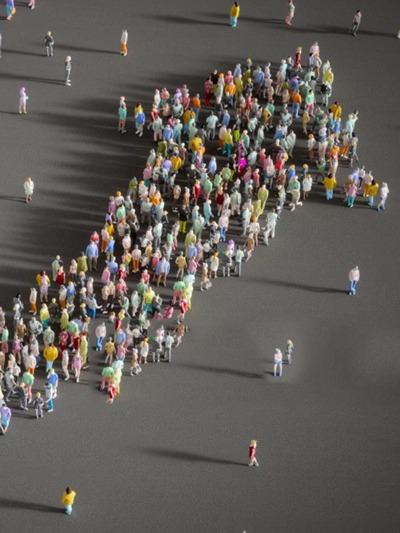 Recognised by the University Grants Commission (UGC) Sri Lanka.
Managing People is the fundamental driver of creating a sustainable competitive advantage in any organisation. Today, HR acts beyond attraction, development, and retention of people. HR is at the core of engaging people, enhancing performance, and enabling everyone to think differently.  This HR Degree provides the specialist knowledge required to manage the HR function whilst covering all aspects of an organisation. It covers both the Operational HR and Strategic HR together with some interesting learning involving green HRM and Sustainability , HRIS and HR analytics.
These pathways recognise previous qualifications and previous experience acquired by a student in the determination of the advanced entry point.
Direct Entry into the Top-up Segment
Course Content 
Human Capital Management
Green HRM & Sustainability
Organisational Culture and Behaviour
HR Analytics and HRIS
Human Resource Professional Practices and Standards
Research Project: Analysis of a Contemporary Issue in HRM
Mode of Assessment: Assignments + Examinations + Presentations
Entry Requirements:
 Pearson / SQA / ABE/ OTHM/ QUALIFI Level 5 OR an equivalent in a related field of study
 Any other Qualification deemed equivalent to the above and recognised by the University
Lecture Schedule: Sunday from 8.45 am to 4.30 (Occasionally additional classes may be held on Saturday afternoons)
Academic Duration: 9 months + 6 weeks orientation ( one Academic year)
Register before : 20th January 2024
---
Fees:
Course Registration Fee     : Rs. 25,000
University Fee                         : GBP 750 – to be paid on the 2nd Month: Direct Payment to the University by the Student
Course Fee                              : Rs. 405,000 (Special Offer)
Installment Plan                      : Rs. 45,000 x 9 Installments
Standard Course Fee             : Rs. 478,000
Social Security Contribution Levy (SSCL) of 2.5 % would be charged on all above fees except for direct payments made by students to the University
Fee applicable to Overseas Sri Lankans:
Course Registration Fee and E Library Fee : GBP 200 and
University Registration Fee : GBP 750 to be paid on the 2nd Month: Direct Payment to the University by the Student
Course Fee: GBP 1, 380
Installment Plan:
1st Installment at the course commencement : GBP 460
2nd Installment at the beginning of 4th Month : GBP 460
3rd Installment at the beginning of 6th Month : GBP 460
Social Security Contribution Levy (SSCL) of 2.5 % would be charged on all above fees except for direct payments made by students to the University
Students have the option of paying the course fee in USD
Fee applicable to Non Sri Lankan Passport Holders:
Course Registration Fee and E Library Fee : GBP 200 and
University Registration Fee : GBP 750 to be paid on the 2nd Month: Direct Payment to the University by the Student
Course Fee: GBP 2,070
Installment Plan:
1st Installment at the course commencement : GBP 1,035
2nd Installment at the beginning of 6th Month : GBP 1,035
Social Security Contribution Levy (SSCL) of 2.5 % would be charged on all above fees except for direct payments made by students to the University
Students have the option of paying the course fee in USD
Registration: 
Please Call: 076 096 0 809 / 076 828 7003 / 071 272 4425
Pathways to Degree Final Year
Bridging Modules – Awarded by Pearson  – UK
Marketing Process and Planning
Management and Leadership
Understanding and Leading Change
Top-up Modules 
Human Capital Management
Green HRM & Sustainability
Organisational Culture and Behaviour
HR Analytics and HRIS
Human Resource Professional Practices and Standards
Research Project: Analysis of a Contemporary Issue in HRM
Mode of Assessment: Assignments + Examinations + Presentations
Entry Requirements:
• Graduate Diploma OR
• NIBM – Higher National Diploma in HRM OR Business Management OR
• Professional / Chartered Qualification in HRM OR
• Any Other National / Higher National Diploma in HRM (Duration: Not less than 2 years) OR
• Any other Qualification deemed equivalent to the above and recognised by the University
Lecture Schedule: 
During the First 3 months: Saturday from 5.00 pm to 8.00 pm and Sunday from 8.45 am to 4.30 pm and
Last 9 months Sunday from 8.45 am to 4.30 pm (Occasionally additional classes may be held on Saturday afternoons)
Academic Duration: 12 months
COMMENCEMENT:   02nd December 2023   
---
Fees:
Course Registration Fee     : Rs. 25,000 (Including E-library Fee)
University Fee                         : GBP 750 – to be paid on the 2nd Month: Direct Payment to the University by the Student
Course Fee                             : Rs. 462,500 (Special Offer)
1st Installment                       : Rs. 50,000
from 2nd Installment             : Rs. 37,500 x 11
Standard Course Fee            : Rs. 529,000
Social Security Contribution Levy (SSCL) of 2.5 % would be charged on all above fees except for direct payments made by students to the University
Educational support facility from banks:
– Mr. Sudesh, National Development Bank – 077 350 1198
Fee applicable to Overseas Sri Lankans:
Course Registration Fee and E Library Fee : GBP 200 and
University Registration Fee : GBP 750 to be paid on the 2nd Month: Direct Payment to the University by the Student
Course Fee: GBP 1, 575
Installment Plan:
1st Installment at the course commencement  : GBP 525
2nd Installment at the beginning of 4th Month : GBP 525
3rd Installment at the beginning of 6th Month : GBP 525
Social Security Contribution Levy (SSCL) of 2.5 % would be charged on all above fees except for direct payments made by students to the University
Students have the option of paying the course fee in USD
Fee applicable to Non Sri Lankan Passport Holders:
Course Registration Fee and E Library Fee : GBP 200 and
University Registration Fee : GBP 750 to be paid on the 2nd Month: Direct Payment to the University by the Student
Course Fee: GBP 2,360
Installment Plan:
1st Installment at the course commencement  : GBP 1,180
2nd Installment at the beginning of 6th Month : GBP 1,180
Social Security Contribution Levy (SSCL) of 2.5 % would be charged on all above fees except for direct payments made by students to the University
Students have the option of paying the course fee in LKR
Registration: 
Please Call: 076 096 0 809 / 076 828 7003 /071 272 4425
Pathways to Degree Final Year
Bridging Modules – Awarded by Pearson  – UK
Marketing Process and Planning
Management and Leadership
Understanding and Leading Change
Accounting Principles
Business Law
Orginazational Behaviour
Innovation and Commercialization
Top-up Modules 
Human Capital Management
Green HRM & Sustainability
Organisational Culture and Behaviour
HR Analytics and HRIS
Human Resource Professional Practices and Standards
Research Project: Analysis of a Contemporary Issue in HRM
Mode of Assessment: Assignments + Examinations + Presentations
Entry Requirements
NIBM – National Diploma in HRM or Business Management or
Any Other Recognised Diploma (Duration : Not less than 1 year) together with 3 years work experience
Lecture Schedule:
During the First 6 months: Saturday from 5.00 pm to 8.00 pm and Sunday from 8.45 am to 4.30 pm and Last 9 months Sunday from 8.45 am to 4.30 pm (Occasionally additional classes may be held on Saturday afternoons)
Academic Duration: 15 months
COMMENCEMENT: 09th March 2024       
---
Fees:
Course Registration Fee   : Rs. 25,000 (Including E-library Fee)
University Fee                       : GBP  750 – to be paid on the 2nd Month: Direct Payment to the University by the Student
Course Fee                           : Rs. 526,000 (Special Offer)
1st Installment                       : Rs. 50,000
from 2nd Installment             : Rs. 34,000 x 14
Standard Course Fee            : Rs. 600,000
Social Security Contribution Levy (SSCL) of 2.5 % would be charged on all above fees except for direct payments made by students to the University
Students have the option of paying the course fee in LKR
Educational support facility from banks:
– Mr. Sudesh, National Development Bank – 077 350 1198
Fee applicable to Overseas Sri Lankans:
Course Registration Fee and E Library Fee : GBP 200 and
University Registration Fee : GBP 750 to be paid on the 2nd Month: Direct Payment to the University by the Student
Course Fee: GBP 1,800
Installment Plan:
1st Installment at the course commencement  : GBP 600
2nd Installment at the beginning of 4th Month : GBP 600
3rd Installment at the beginning of 6th Month : GBP 600
Social Security Contribution Levy (SSCL) of 2.5 % would be charged on all above fees except for direct payments made by students to the University
Students have the option of paying the course fee in USD
Fee applicable to Non Sri Lankan Passport Holders:
Course Registration Fee and E Library Fee : GBP 200 and
University Registration Fee : GBP 750 to be paid on the 2nd Month: Direct Payment to the University by the Student
Course Fee: GBP 2,360
Installment Plan:
1st Installment at the course commencement  : GBP 1,335
2nd Installment at the beginning of 6th Month : GBP 1,335
Social Security Contribution Levy (SSCL) of 2.5 % would be charged on all above fees except for direct payments made by students to the University
Students have the option of paying the course fee in USD
Registration: 
Please Call: (94) 76 828 7003 / 77 2204101 / 71 2724 425
Course Content 
Bridging Modules – Awarded by Pearson  – UK
Business and the Business Environment
Marketing Essentials
Human Resource Management
Management and Operations
Management Accounting
Business Law
Innovation and Commercialization
Organisational Behavior
Business Strategy
Understanding and Leading Change
Top-up Modules 
Human Capital Management
Green HRM & Sustainability
Organisational Culture and Behaviour
HR Analytics and HRIS
Human Resource Professional Practices and Standards
Research Project: Analysis of a Contemporary Issue in HRM
Mode of Assessment: Assignments + Examinations + Presentations
Entry Requirements
• 5 years industry related work experience
• A Diploma in HRM / Business awarded by a recognised Institution / University with a duration not less than 1 year
Lecture Schedule: 
During the First 9 months: Saturday from 5.00 pm to 8.00 pm and Sunday from 8.45 am to 4.30 pm and
Last 9 months Sunday from 8.45 am to 4.30 pm (Occasionally additional classes may be held on Saturday afternoons)
Academic Duration: 18 months
COMMENCEMENT:  06th January 2024
---
Fees:
Course Registration Fee      : Rs. 25,000 (Including E-library Fee)
University Fee                         : GBP 750 – to be paid on the 8th Month: Direct Payment to the University by the Student
Course Fee                              : Rs. 546,000 (Special Offer)
1st Installment                          : Rs. 50,000
from 2nd Installment                 : Rs. 31,000 x 16
Standard Course Fee               : Rs. 598,000
Social Security Contribution Levy (SSCL) of 2.5 % would be charged on all above fees except for direct payments made by students to the University
Educational support facility from banks:
– Mr. Sudesh, National Development Bank – 077 350 1198
Fee applicable to Overseas Sri Lankans:
Course Registration Fee and E Library Fee : GBP 200 and
University Registration Fee : GBP 750 to be paid on the 8th Month: Direct Payment to the University by the Student
Course Fee: GBP 1,980
Installment Plan:
1st Installment at the course commencement   : GBP 495
2nd Installment at the beginning of 4th Month  : GBP 495
3rd Installment at the beginning of 6th Month  : GBP 495
4th Installment at the beginning of 10th Month: GBP 495
Social Security Contribution Levy (SSCL) of 2.5 % would be charged on all above fees except for direct payments made by students to the University
Students have the option of paying the course fee in LKR
Fee applicable to Non Sri Lankan Passport Holders:
Course Registration Fee and E Library Fee : GBP 200 and
University Registration Fee : GBP 750 to be paid on the 8th Month: Direct Payment to the University by the Student
Course Fee: GBP 2,970
Installment Plan:
1st Installment at the course commencement   : GBP 990
2nd Installment at the beginning of 4th Month  : GBP 990
3rd Installment at the beginning of 10th Month : GBP 990
Social Security Contribution Levy (SSCL) of 2.5 % would be charged on all above fees except for direct payments made by students to the University
Students have the option of paying the course fee in USD