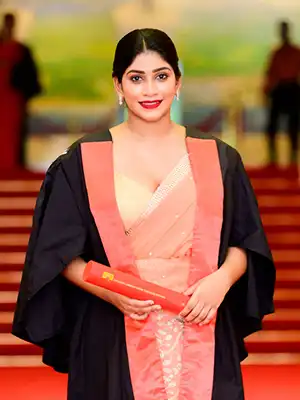 PRE MASTERS IN HR – EXECUTIVE DIPLOMA IN HUMAN RESOURCE MANAGEMENT
The Fastest Route to The Globally respected Northampton Master's in HRM 
Why HRMI Pre-Master's in HR is REAL? 
During the Pre-Masters you complete 6 out of 12 months of the Master's Degree.

 

You cover 120 out of 180 Master's level credits during the Pre-Masters.

 

Pre-Master's in HRM can be completed in just 6 months.

 

On completion of the Pre-Master's in HRM, you only need do the Research Project to finish the MA HRM. 

 

Recognized for Direct Entry into the Research Stage of the Northampton Master's in HR

 
 Why HRMI Pre Masters in HR is UNIQUE? 
The popular strategy to move into a senior HR position.

 

The effective pathway to develop senior managerial HR competencies.

 

The fast-track for non-HR professionals to gain insights into HR concepts & practices.

 

An enabler for career progression and transition from a different profession and sector.

 

Respected and experienced panel of lecturers with international experience.

 
 Reasons to pursue the HRMI Pre Master's in HR 
for migration and overseas employment

 

for avoidance of career stagnation, immobility and mid-career crisis. 

 

for Military Officers to move into senior civilian jobs in the private sector

 

for non-business graduates to broaden employment options and opportunities

for Lawyers & Technical Professionals contemplating moving to corporate sector

 

for visionary undergraduates who realize the need to be professionally qualified to be employed on completion of their degrees.

 
MODULES OF STUDY:
1. HR Management in Context
2. Leading, Managing and Developing People
3. Developing Skills for Business Leadership
4. Investigating a Business Issue from an HR Perspective
5. Resourcing and Talent Management
6. Reward Management
7. Performance Management
8. Knowledge Management and Organizsational Learning
9. Strategic Human Resource Management
Entry Requirements:
5 years work experience with at least 2 years in Executive capacity OR
A Bachelor's Degree / Undergraduates / Part Professional Qualification OR
Diploma in HRM / Management / Accounting / Marketing / Psychology (Duration : Not less than 1 year) OR
5 years as a Commissioned Officer in Sri Lanka Army / Navy / Air Force / Police
Duration : 9 months
Mode of Delivery : Online
Schedule :
1st Weekend and 2nd Weekend
COMMENCEMENT : 02nd December 2023   
Fee
Registration Fee: Rs. 20,000 + E Library Fee: Rs. 5,000
Course Fees :
• Option 1: Paid by 9 installments x Rs. 21,000 a month = Rs. 189,000
• Option 2: Paid in Full at the start: Rs. 175,000
Pearson Registration Fee (Optional) : GBP 75 – To be paid to HRMI on the 2nd month, converted at the prevailing exchange rate
Social Security Contribution Levy (SSCL) of 2.5 % would be charged on all above fees except for direct
Please Call: (+ 94) 76 828 7002 / 77 2204101 / 071 2 724425
or Online Registration
Whatsapp / Viber: (+ 94) 77 2204101