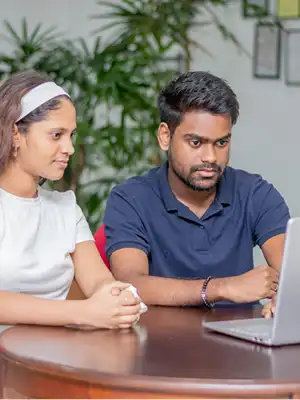 PEARSON BTEC LEVEL 3 – INTERNATIONAL DIPLOMA IN BUSINESS
   SNAPSHOT OF ADVANTAGES IN TAKING THE PEARSON BTEC ROUTE TO COMPLETE A DEGREE
Start after GCE / GCSE, including pending results of these examinations
Complete Pearson BTEC Level 3 in ONE year. BTEC Level 3 is known to be a lot easier than GCE (A/L)
With BTEC Level 3, start HND and complete in 2 years Part-time or 1 ½ years full-time.
With HND, complete a degree in 9 months or 1 year in Sri Lanka or elsewhere in the world
Almost a zero risk of delays in completion
Total cost of the Pearson Route to a Degree is less than 10% of the cost in UK or elsewhere.
Pearson is UK's largest qualification awarding body and regulated by Ofqual (in England), SQA Accreditation (in Scotland), CCEA Accreditation (in Northern Ireland) and Qualifications Wales (in Wales). Pearson offers academic and vocational qualifications that are globally recognised and benchmarked, with educational excellence rooted in names like Edexcel, BTEC, EDI and LCCI.
Pearson academic qualifications include Edexcel GCSE, Edexcel A level, Edexcel International GCSE and the Edexcel Certificate. Pearson vocational qualifications include Edexcel NVQ and BTEC from entry level to Higher National Diplomas.
Pearson BTEC qualifications are recognised in more than 70 countries worldwide. Every year, over 2.5 million learners register for BTECs and other vocational qualifications which includes over 640,000 school registrations for BTEC Firsts and Nationals.
In a nutshell:
Pearson BTEC Level 3 is equivalent to GCE (A/L)
Pearson BTEC HND is equivalent to Year 1 & 2 of a Bachelor's Degree & Pearson Qualifications are Verified by WES, USA and Cañada.
With Pearson HND, Students could pursue a Bachelor's Degree with any Institution in Sri Lanka or Overseas. A Bachelor's Degree with Honours can be completed in Sri Lanka in 1 year. Overseas, the degree completion could be 2 years in order to facilitate Post Study      Visa requirements.
At HRMI Central Campus, the following Bachelor's Degrees could be completed in 1 year after the HND.
BSc (Hons) Human Resource Management and Organisational Behaviour
BSc (Hons) Business Management and Strategy
BA (Hons) International Tourism Management
BA (Hons) International Logistics & Trade Finance
BSc (Hons) Project Management
BSc (Hons) International Accounting
BSc (Hons) International Banking and Finance
BSc (Hons) Psychology
HRMI Central Campus strives to achieve Academic Excellence whist providing a total campus experience for every student. The services of a Personal Tutor for each student, Internship Training and Employment Facilitation together with Installment Payment Plans are available.
What would be the total cost of completing a Degree in Sri Lanka? = Rs. 1,800,000
These fees can be payable in installments.
What would be the total duration for completing a degree in Sri Lanka = 4 years
– The above total cost has been estimated on the basis of a student completing the degree in Sri Lanka and at currently applicable fees.
– The time duration has been assumed on the basis of a student completing the course without any delays or failures.
Exploring Business
Research and Plan a Marketing Campaign
Business Finance
Managing an Event
International Business
Principles of Management
Business Decision Making
Human Resources
Effective Project Management
Entry Requirements– Pass GCE OL or GCSE (Register with Pending Results)
Schedule : Sundays from 9.00 am to 4.30 pm
Additional Classes may be scheduled, if necessary
Duration: 1 year
COMMENCEMENT:  
Course Registration Fee    : Rs. 25,000 (Inclusive E-library Fee)
Pearson Registration Fee : GBP 225 (To be paid to HRMI on the 2nd month, converted at the prevailing exchange rate)
Course Fee                              : Rs. 20,000 per Month x 12 Months = Rs. 240,000
Social Security Contribution Levy (SSCL) of 2.5 % would be charged on all above fees except for direct payments made by students to the University
Please Call:
076 828 7004 / 077 220 4101 / 071 272 4425
Distance Guided Learning : Whatsapp: 94 772204101