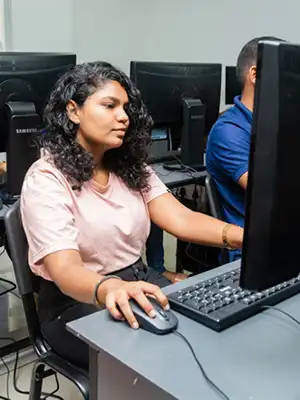 IT ESSENTIALS FOR EXECUTIVES
In 1980 Bill Gates said "A computer on every desk and in every home'' and now if ever you dream of being employed, you have to be IT competent.
To be employed, you don't need to be an IT expert, but you must be conversant with basic applications without which you cannot imagine getting any sort of a job. Without this basic knowledge, you will not have any confidence to even apply for a job.
What this course is all about: An essential IT short course that will provide the comfort and confidence to effectively perform in any job role. This course provides all computing skills required by modern executives to excel at work.
An affordable, cost effective and practical learning that enable you to work smart and impress your superiors.
– Introduction to Information and Communication Technology
– Word Processing Applications
– Spreadsheet Applications- Presentation Applications
– Familiarization with Business Applications and Email
– Computer Hardware Essentials
Entry RequirementsNew Job Seekers as well as Employed
Commencement : 09th December 2023 (Saturday from 2.00 pm to 5.00 pm)
Duration: 8 weeks
Fees:
Course Registration Fee: Rs. 5,000
Course Fee: Rs. 15,000 – Can be paid in 2 Installments of Rs. 7,500 each
1st Installment to be paid at the commencement
Social Security Contribution Levy (SSCL) of 2.5 % would be charged on all above fees.
Please Call: 076 828 7002 / 077 2204101 / 071 2 724425