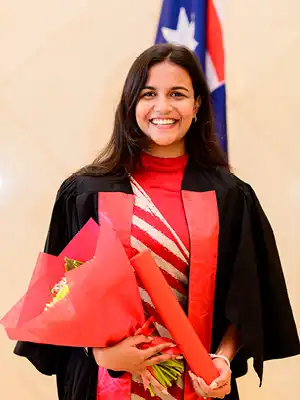 An Honours Degree with an Integrated Foundation Stage for Students after O/Ls Pathway with a Guaranteed Progression to a BSc (Hons) / BA (Hons) Degree from University of Northampton – UK.
What is a degree with an integrated foundation?

An Honours Degree with an integrated foundation starts with a 12-month Diploma focused on learning the skills required to complete the rest of the programme successfully. During the Foundation Phase, the students will get an overview of different business sectors and organisational functions. This knowledge together with insights into basics of management, economics and leadership will help the students to make an informed decision on the choice of specialization to be pursued at the Degree stage.

Students will also learn about study skills, communication, teamwork, entrepreneurship and problem-solving techniques which will help them to build their confidence and prepare them for the rest of the learning leading to the Degree. Young students will develop appropriate skills required for academic success and will gain sufficient familiarization with assessment methods and standards required at undergraduate level.

A degree with an integrated foundation​​ is designed for students focusing on tertiary education soon after GCE (O/L). The duration of this pathway will be 4 years enabling a young student to finish an Honours Degree by the age of 20 or 21. This is extremely effective when compared with the traditional route in which a student sits  the A/L examination at the age of 19. A critical advantage is the opportunity to start emplyment very eary in life compared to a studennt who pursues A/Ls.

The students have a seamless guaranteed progression to any of the Degrees listed below. Please click on the degree title for details of the chosen pathway.

BSc (Hons) Business Management and Strategy
BSc (Hons) Human Resource Management and Organisational Behaviour
BA (Hons) International Tourism Management
BA (Hons) International Logistics & Trade Finance
BSc (Hons) Project Management
BSc (Hons) International Accounting
BSc (Hons) International Banking and Finance
BSc(Hons) Psychology

On completion of Foundation Stage, Students are required to determine their Bachelor's Degree Pathway and the learning content will relate to the chosen pathway.
During Foundation Stage
Exploring Business
Research and Plan a Marketing Campaign
Business Finance
Managing an Event
International Business
Principles of Management
Business Decision Making
Human Resources
Effective Project Management
Medium     : English Medium
G.C.E. (O/L) 6 passes with Mathematics & English and Age Below 19 years
Duration :  12 months
Lecture Schedule :  Part-time Batch : Sunday from 8.45 am to 4.30 pm
Commencement : 07th January 2024 
Online Study : Sunday from 8.45 am to 4.30 pm
Commencement : 07th January 2024
Course Registration Fee: Rs. 25,000
Foundation Stage Course Fee: Rs. 240,000 (Payable in Installments – Rs. 20,000 a month x 12)
Social Security Contribution Levy (SSCL) of 2.5 % would be charged on all above fees
Please Call:  + 94 – 77 6795074 / 76 828 7002 / 77 2204101 / 71 2 724425